Gallery
Even though Marti Struever is no longer with us, we are pleased to offer a limited number of her Native American art pieces right here in her namesake online gallery. A look inside should provide you with a peek into Marti's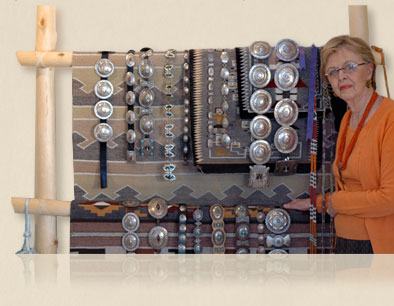 life passion...Native American pottery jewelry and other fine creations like Kachinas, weavings, paintings, and beadwork.
Enjoy her featured artist section which showcases the very best of American Indian art through the works of a single artist, expressing the wave of innovation that has swept into the medium as well as the longstanding history that has upheld the form.
While we are no longer adding new works to MarthaStruever.com, we are selling our remaining website pieces at incredible sale prices. If you are interested in purchasing a particular piece, please email bonnie@turquoiseandtufa.com. Bonnie will gladly assist you. To see other fine American Indian jewelry additions, please check out Bonnie's own Native American jewelry boutique Turquoise & Tufa.
We hope you enjoy Martha Struever's online gallery. In it lies a piece of her heart.