About Marti
A 1971 trip to the American Southwest and a single American Indian jewelry purchase at the Museum of Northern Arizona instilled a new passion in Marti. From that time on, she dedicated her life's work to the American Indian art business. Among the most notable highlights of her career, Marti: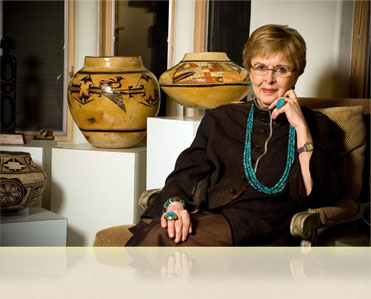 Spent 46 years assembling a first-rate Southwestern American Indian art collection.
Established the Indian Tree Gallery in 1976 Chicago featuring historic and contemporary American Indian jewelry, pottery, Katsinas (Kachina dolls), weavings, paintings, and other fine works of art.
Focused on identifying especially promising young and rising Native American artists, assisting them in developing their careers.
Organized many one-artist shows in her Chicago and Santa Fe galleries.
Conducted more than 65 American Indian art field trips since 1960, visiting Pueblo and Navajo artists, often in remote areas across the Southwest.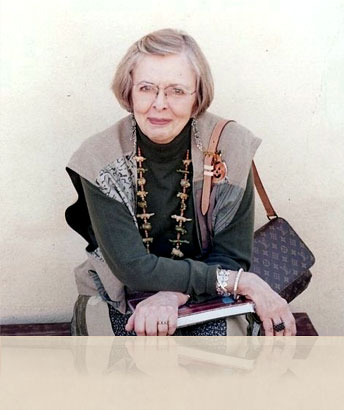 Authored books on the work of Dextra Quotskuyva, among the most famous of contemporary Pueblo potters, and on Charles Loloma, the foremost contemporary American Indian jeweler.
Served as guest curator of Southwestern Indian pottery and jewelry exhibitions in Chicago, San Francisco, Phoenix, and Santa Fe.
Relocated to Santa Fe, New Mexico to operate as a private art dealer in the hub of the Southwestern Native American art world. You can still visit Marti's online American Indian art gallery now.
Researched extensively and lectured widely on the history of Southwestern American Indian art.
Attained recognition as one of the principal American Indian art scholars in the field today.
Received the first-ever Lifetime Achievement Award granted by the Antique Tribal Art Dealer Association for contributing to the understanding and preservation of tribal art.